Tiny Telegraph February 2016
In our February Newsletter Issue we gave you a sneak peak into our exciting Tiny Box News this month, top products and a teasing look into Tiny Box. In this post we would like to show you in more detail our top selling products this month, some great pictures and a Tiny Box video production.
Tiny Box News
National Television Awards!
Tiny Box are delighted to have supplied the event packaging for the NTA's this year. We supplied printed boxes and bags for the event and went along to see the show! The show was fantastic, the winners really did deserve their awards, and what a treat of Gloria Gaynor, Dustin Hoffman & Billy Connolly!
We had a brilliant night with some of the team, we got suited, booted and all glammed up, we are almost unrecognisable!
Once again we would like to thank you all for continuing to spread our name and support us to make things like this possible.
We even managed to catch a couple of lovely ladies with our printed gift bags on our way out!
Top 5 Selling Products This Month
It's always exciting to see what you are all loving this month so we thought we would share with you our top 5 selling products this month.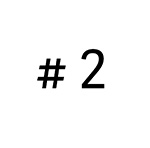 Sneak Peak Into Tiny Box!
We thought it would be a great idea to let you all into Tiny Box. Give you a sneak peek into our processes and premises to get more of an idea of what we do and how we acheive it.
We love having such a great relationship with our customers so it felt right to let you in along side us. In this video you can view an order being taken, printed, picked and packed. We wanted to show you the thought and care we put into each order by hand.We hope you enjoy it!