Top Five Popular Packaging Boxes This Month
Top Five Popular Packaging Boxes This Month
---
We are now in the summer season. This means weddings, events, parties and Kraft, Kraft, Kraft colour boxes!
We find it so interesting seeing the trends change in what our customers buy.
Take a look at our most popular boxes this month to get an idea of the moving trends.

1. Kraft Medium Pillow Box (PILKRMED)


Our pillow boxes are definitely one of your favourites.
Perfect for wedding favours, jewellery, small trinkets and more, they are the ideal box at such an affordable price.
Take a closer look.

2. Kraft Small Matchbox (MTCHSMKR)

A gorgeous box, especially when branded. These are a lovely rustic, yet luxury looking item.
Perfect for jewellery fairs, events or party favours, they are a wonderful tiny gift box.
Take a closer look.


3. Kraft Recycled Gift Box (KR4)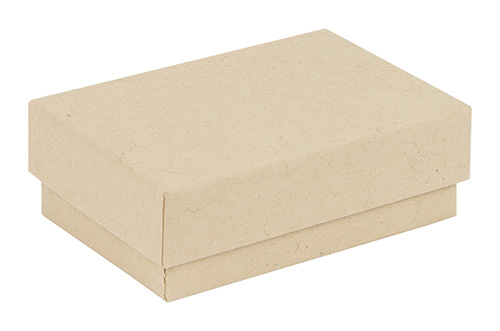 Our classic Kraft colour never fails to be the most
common request we have. This little box is the perfect size for stud earrings, brooches and much more.
With a gorgeous rustic and recycled feel to the box, it's proving extremely popular
all year round. They are made from 76% recycled materials and are fully recyclable.
It comes with a non-tarnish cotton insert, perfect for attaching jewellery.
Take a closer look.


4. Black Ribbed Cufflink Box (POCUF01)

These boxes have snuck into our top 5 this month. So affordable yet with a stylish appearance, they are ideal
for all sizes of cufflinks. They come with two elastic bands to secure the jewellery in place.
Perfect for retail stores, fairs and events.
Take a closer look.

5. Kraft Jewellery Gift Box (KR6)



This little box, just like our number 3, is from our Kraft range.
With the same recycled qualities, these are slightly larger to hold drop earrings or delicate bracelets.
With a rustic and organic feel, these are perfect for handmade jewellery or shabby chic style products.
Take a closer look at the range.


---
If there is anything else you would like to see on our blog, do not hesitate to contact me on tia@tinyboxcompany.com
---
Written by Tia | Tiny Box Company