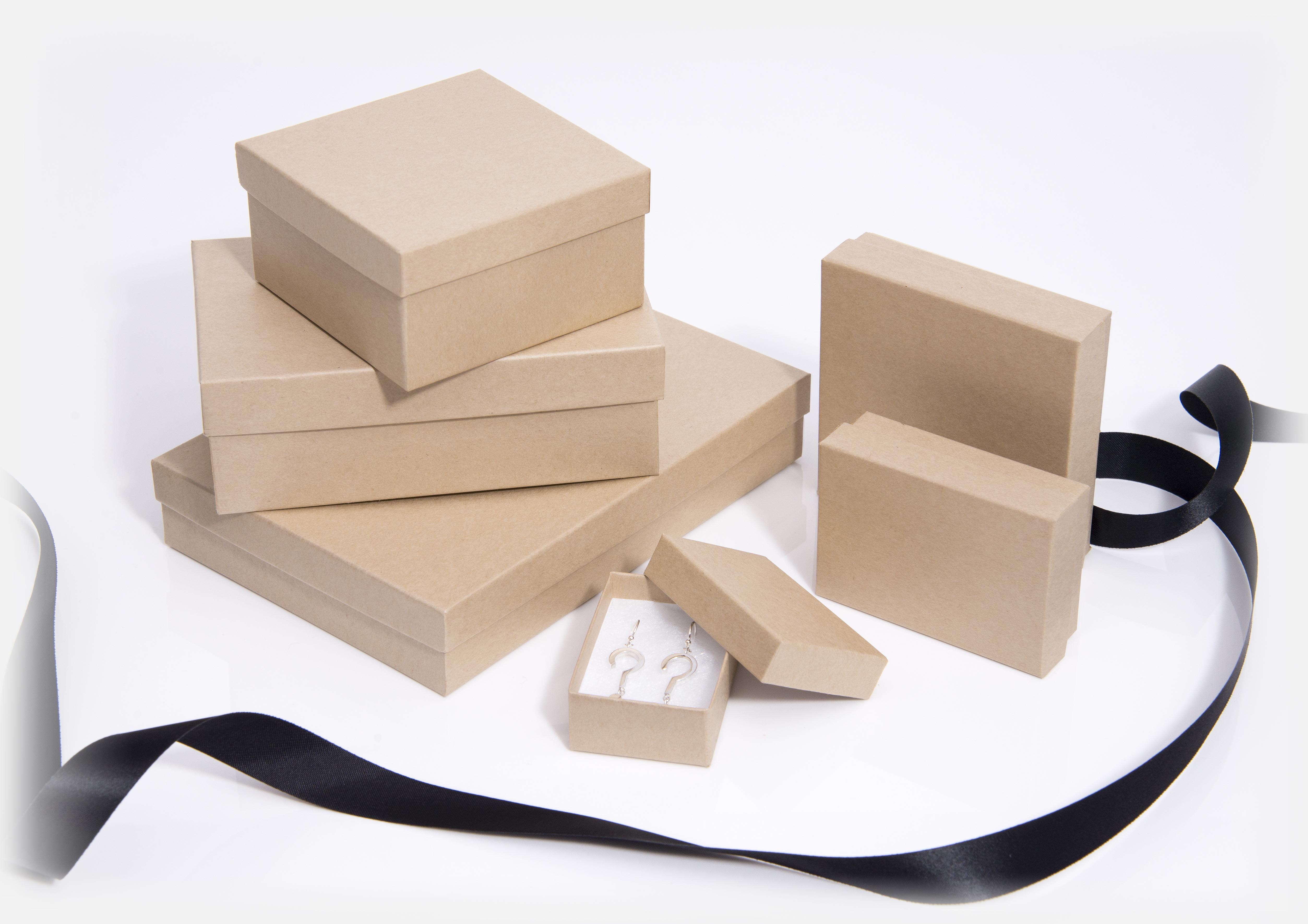 Kraft Natural Jewellery Gift Boxes
The most natural looking recycled cotton filled jewellery boxes / gift boxes anywhere! The box board is made from a minimum of 80% post consumer waste, the remainder being pre-consumer waste. The paper covering is from sustainable forests. These boxes, apart from being perfect jewellery boxes, are also perfect boxes for USB sticks, stationery, soap, small candles, bath bombs, pre-wrapped chocolates and foods to name a few.
With 9 sizes available, from earring box to large necklace box, there should be a box to suit your needs. If not, we are able to make boxes specially if you need a quantity of 1000 units or more.
Please note that all measurements given are approximate and are internal box measurements
All boxes in this range are rigid boxes and therefore do not come flat packed and all come with a white cotton fill insert.