The Tiny Box Company

ARTWORK SPECIFICATIONS

We print using a one-colour hot foil process. We have a large pallet of foil colours to choose from, in both matt and metallic finishes.
Two-colour printing
Depending on your artwork we may be able to provide a two colour print. This is possible if the two colours are not interrelated or require alignment. With a two-colour print, the box/bag is passed through the printer twice. In these circumstances, perfect re-alignment may not be achievable.
Colour Options
Please specify what colour foil you would like your logo to be printed, we cannot match Pantone, CMYK or RGB references. We have a wide range of foil colours so we can get a close match; however, it will not be an exact match.
Below are some examples of what we would and would not accept for two colour printing.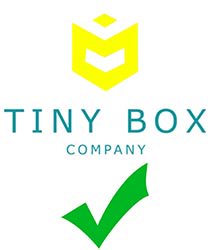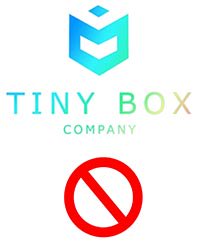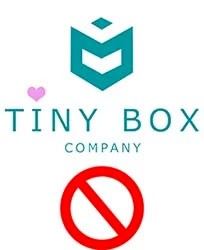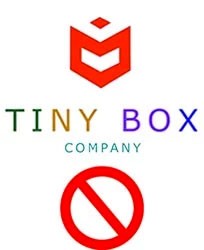 Inverted Logos
An inverted logo is where the background is solid and the artwork will be the colour of the box showing through. See image: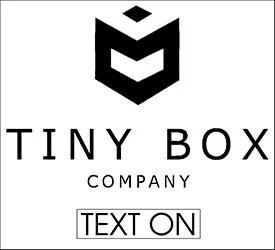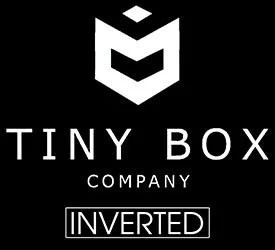 Wherever possible we would recommend 'text on' (just text onto the box rather than a solid background) to achieve the best print results. Using a text on approach ensures finer detail on your artwork.
For more information on two colour or inverted logos please do email or call us for more details:
[email protected] - 01825 723 832
Fonts:
Please ensure all fonts are outlines to avoid changes from computer to computer. Alternatively please attach any fonts with your logo, we will not use any of your fonts commercially, only for your logo.
Maximum Logo Size:
Please note this does depend on the artwork design and the size of the box or bag being printed.
Please specify in your email how big you would like your logo to be, please remember that we require a 10mm safety margin around the edges of the boxes. For example, if the box you would like to have printed is 89 x 89mm, the maximum logo size would be 69mm on this particular box.
Please note we cannot print on the edges of the boxes, if you decide to print your logo in the corner of the box it will be 10mm away from both edges. We are only able to print on one side of the bags.
Custom Logo Designs:
At Tiny Box Company we can help you design a logo, we are happy to help. Logo design work will cost a minimum of £20 + VAT, we will supply you with all logo files for future use.
The Process
As soon as you are happy to go ahead with your order, please email us with the product, quantity, your artwork and details. We will send you a PDF proof of your artwork on the required box, so you can see the position and size of the print. For orders over £500 we send a photo of the first box or bag off the printing machine so you can see the final sample for sign off. If you would like a physical sample prior to printing, this can be provided for a fee from £15 plus VAT, Logo print block and delivery costs.