Our love affair with the Tinybox company
Back in 2019 one of our clients wanted to send out individual branded biscuits to their customers. Before this point, we hadn't posted individual biscuits in boxes yet. But we always strive to meet our clients' needs. So we went to work looking for the perfect small gift box. As our standard biscuits measure around 7.5cm we knew the box couldn't be much bigger than that. As the biscuit would have to snuggly fit to make postage safe. The tiny box would also have to measure under 2.5cm in height to qualify as large letters still.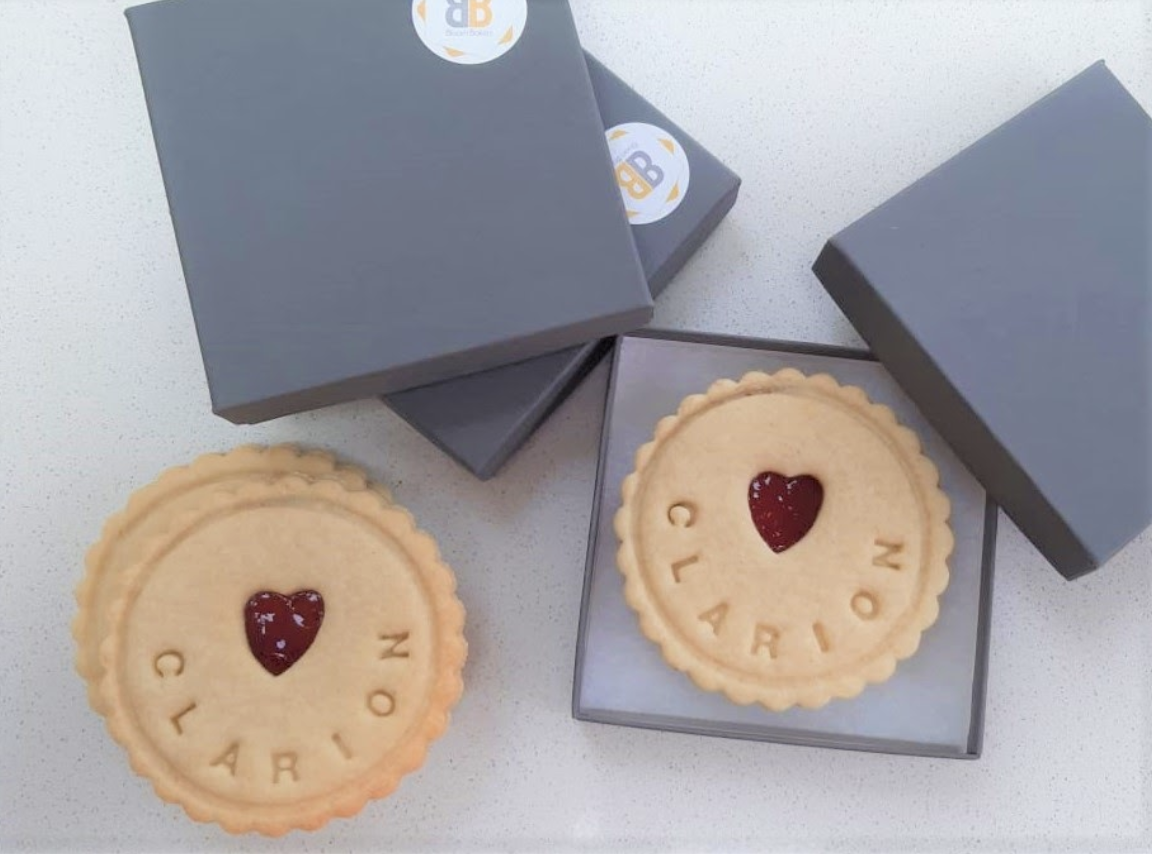 The perfect letterbox friendly Gift Box
After many online searches and samples in our quest to find a box that ticked all our boxes (pun intended!), we stumbled upon Tinybox and they were simply perfect!
We operate in the luxury industry and we want our clients to be wowed equally with the taste, quality and presentation of our biscuits. We care about the environment and so does Tinybox; with 90% of their offering being ethically sourced, recycled and recyclable. On top of all that Tinybox offer a wide variety of colour choices, which means that we can really deliver on clients' different branding needs.
What we use the boxes for
You might be curious to know what we use the tiny boxes for. All of our boxes are for small size biscuit orders of 1 to 2 biscuits. Some popular occasions are:
Employee gifting

Client gifting

PR mailers

Book launches
Perfect way to say Thank You
Last but not least we offer our free Thank You biscuit service in the tiny boxes as well. Every Tuesday we give away a limited amount of free biscuits. With this initiative, we encourage people to share their gratitude and appreciation for one another. The recipient's unboxing experience is made all the more special when received in the cutest of gift boxes, that is also eco-friendly.
Tinybox company is always a delight to communicate with. We've ordered via the website as well as larger quantities over the phone; it all runs equally smoothly. Don't pin me on the actual number, but we have ordered thousands of tiny jewellery boxes from them. And for as long as they keep the supply up, we will be back!