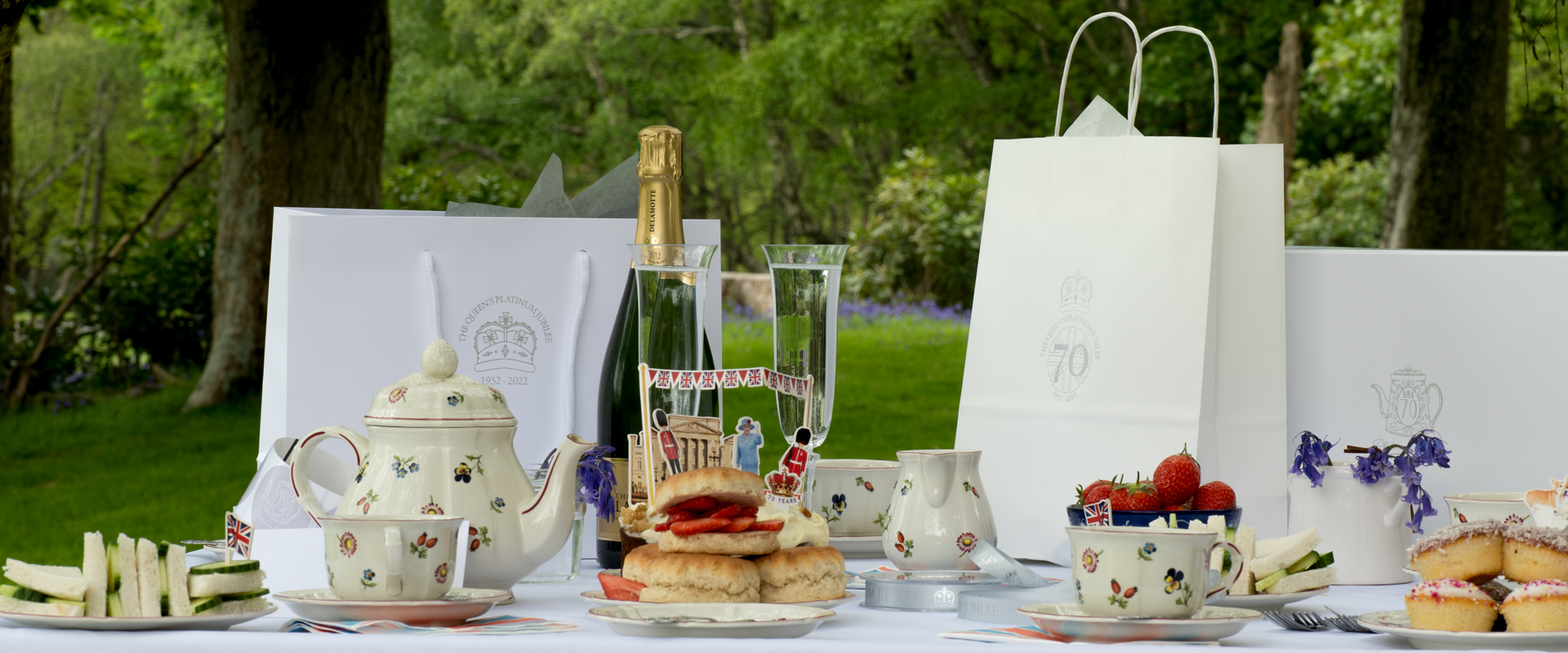 Celebrating a greener Queen's reign:
Globally speaking, there's very little that's considered more British than the royal family. Regardless of your thoughts on The Firm, we can all agree that 70 years is a long time, and in fact reigning for 70 years makes Her Majesty the first British monarch to reach a Platinum Jubilee, and the longest reigning monarch in British history. Such an achievement naturally calls for celebrations, if only due to the long weekend, and whilst we all love to celebrate it's just as important to remember to be environmentally responsible when it comes to your celebrations.
Street parties are a severely underrated phenomenon, one that's kept us united through the most tumultuous of times. Through wars and rough times, regardless of faith, nationality, colour or creed people come together to celebrate and feel part of their wider community.
If you've ever seen pictures of the aftermath from festivals, you're probably well aware of how much litter and food waste is left after celebrations and large events, fields covered in food wrappers, plastic and paper plates and more than the odd plastic cup. I'm not suggesting that your street party will be the next Glastonbury, but it's one of the many things to take into consideration.
Litter is one of the many things that people will immediately think of when it comes to having a successful street party, but what about actual preparations? What can you do before hand to help ensure your street party has minimal environmental impact?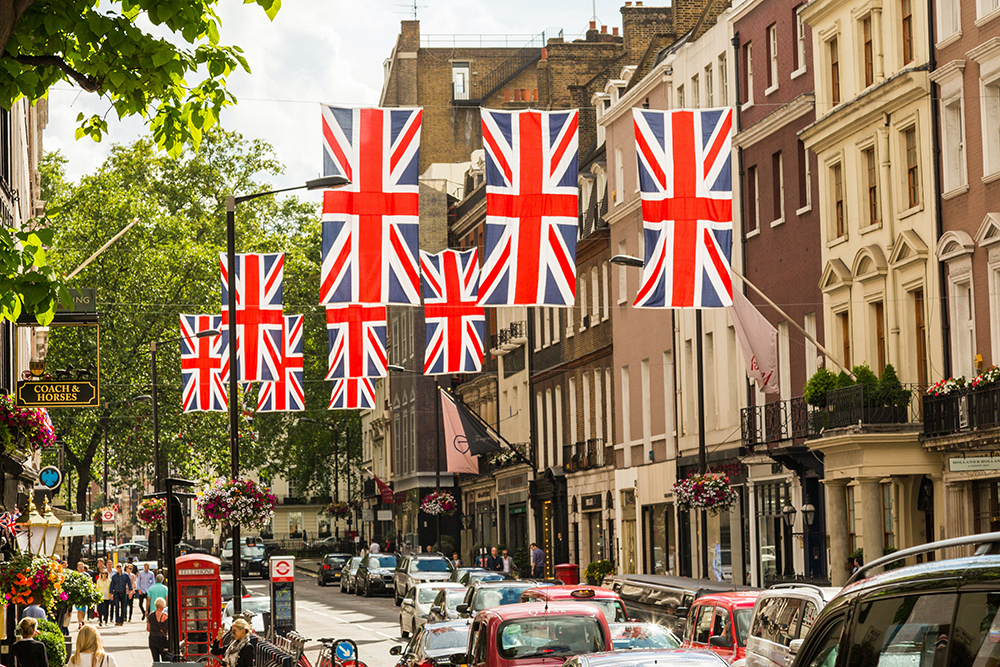 Borrow, don't buy
Living in this marvellous 21st century world means that we now have more options than ever. One of these options, luckily, is the option to borrow or rent party equipment, meaning that up and down the country you can ensure that your street party has as little impact on the environment as possible. You can click on this here handy-dandy link and be taken to an interactive map, full of companies and organisations that will let you borrow or rent decorations, eating utensils and table settings, really anything you need to make your street party more responsible.
Get rustic, go homemade
If you're in the unfortunate situation of not having one of these places near you, or your local hire company is fully booked, you'll have to take on the mantle of Party Decorator in Chief. Luckily, part of the fun of organising an event like a street party is in the setup. One of the good things about coming together as a community is that many hands make light work, so it's relatively easy to get quite a lot done. Decorations are a must, and nothing quite says British celebration better than bunting, so it's time to break out the sewing machine from under the stairs (that you may or may not have bought during lockdown). Now I don't necessarily condone just chopping up old clothing that can still be reused, that wouldn't be very eco friendly and there are plenty of people in the world that could really use them so should go to the appropriate charity shops, but if it can't be used anymore then that goes straight on the bunting pile. Making your own bunting isn't as hard as you might think really, it's just about cutting fabric into long triangles, folding over the top edge to create a loop and threading twine, rope or ribbon through to make a string. Now the classic red white and blue is always a good choice and the ideal option, but really any will do.
Now that your whole street is covered in bright, beautiful bunting, it's time to recruit the children! Get them involved in the creation of your street party, it's a great way to introduce the kids to the outside world after years of indoor learning and videogames. Grab a few big ol' sheets of paper (preferably scrap paper!) and some paints (preferably water and plant based) and let their creativity run wild. Slice the paper into thin strips and glue or tape (paper tape works very nicely!) them into paper chains to string up between lampposts, chair backs or just about anything you can think of.
It's important to remember that just because not everything at your street party is red white and blue, it doesn't mean that your event isn't patriotic. One would argue that by making your party more sustainable it's even more in keeping with The Queen's passion with environmental responsibility, and so in keeping with this - just use your own tablecloths. Probably don't bother with brand spanking new Union jack place settings, plastic plates and dishes with the flag on, just use your own! Yes, admittedly you do then have to do the dishes afterwards but again, if the load is shared between an entire street the work will be little more than it would be after a regular family meal. There's also a lot to be said for ditching the plates and cutlery for finger food anyway but we'll get to that later.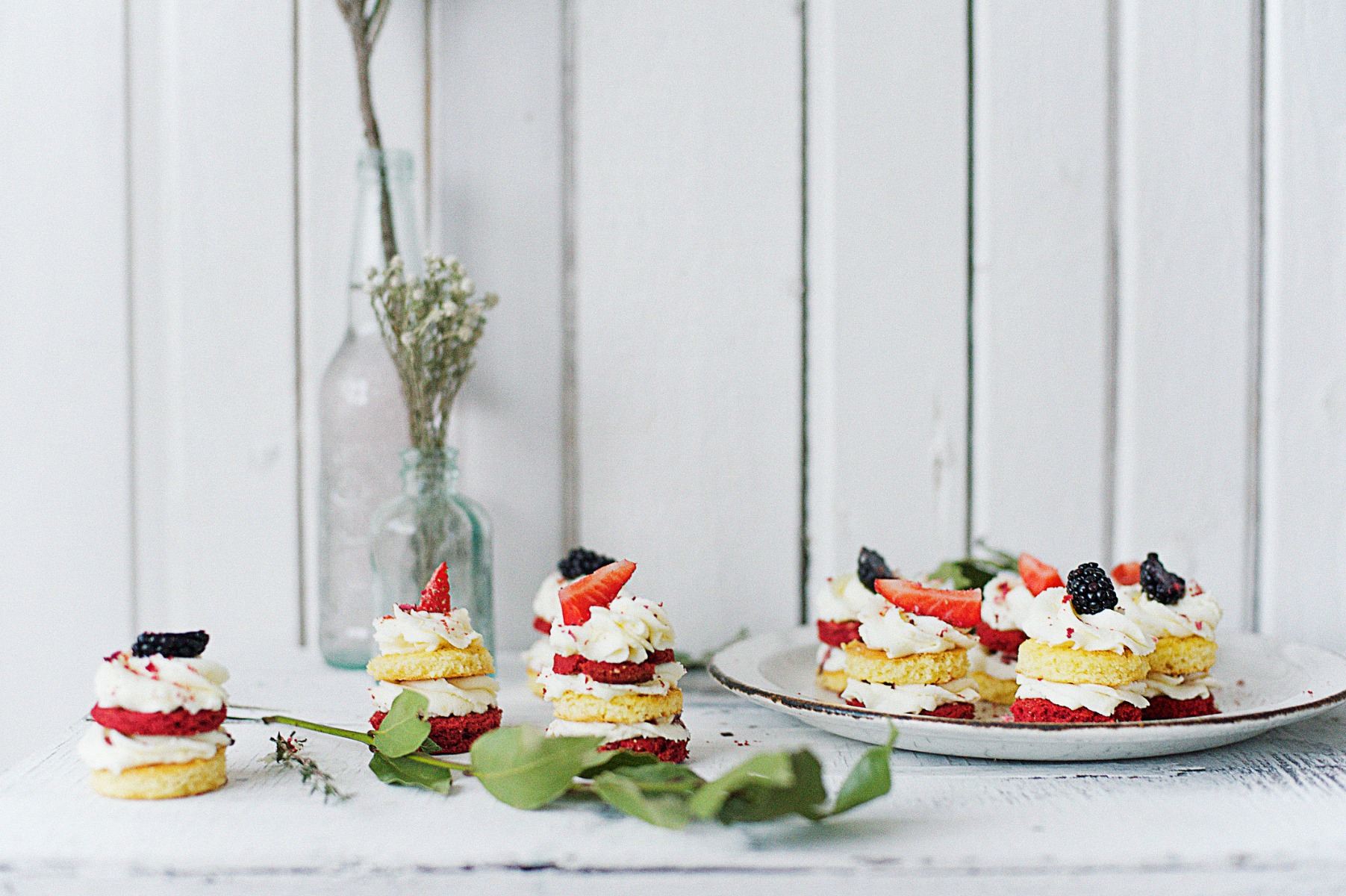 It's later: food
If you thought doing Christmas dinner was bad, you should try cooking for an entire street. Luckily, it's highly unlikely you'll actually have to do much cooking, sort of. Food is a pretty important part of lunch, and it would be very easy to pop to the shop buy a spread of finger food like scotch eggs, sandwiches, sausage rolls, little Victoria sponge fingers and all that good stuff, but when you think about it... That's a lot of packaging, which is most likely at least partially plastic... If you've been paying attention to our blog posts (like this one) you'll remember that only about 30% of recyclable waste is actually processed, and even then recycling isn't always what you think it is. So to hit the mark, plan your waste accordingly. It might mean a little more effort on your end, but here are some ways to help alleviate the stress of being caterer for the day:
Enlist the neighbours
You've put all this thought and energy into making chains and bunting, as well as looking after the kids for a whole day making sure none of the little cherubs accidentally snip a finger off and cover each other with paint so why should you be the only one providing food? Get the neighbours to chip in by bringing their own food and drink. It doesn't need to be a lot, think potluck dinner: almost enough for their own party and a dish for the table should do plenty. When the big jubilee lunch is over, to reduce food waste simply divide the leftovers as needed (not that there'll be many) for everyone to snack on later, just be sure to get an idea of allergy and dietary requirements.
Consider a caterer
If your neighbours are notoriously poor cooks, consider hiring a caterer. From local pizza places to a mobile hog roast, caterers come in all shapes and sizes, with many varieties of cuisines available. By hiring a caterer or even ordering food in, you can help ensure that there's minimal food waste (and as an added benefit, many caterers are licensed to sell alcohol).
Bonus: Going the extra mile
To really have a greener time you might consider doing a little bit extra. The Royal Family keep saying how they want to leave a positive lasting impression, as should you. Consider taking time out of your day to plant plants and trees in the your garden, do a local litterpick or flowerbomb your local grass verges with bee friendly flowers.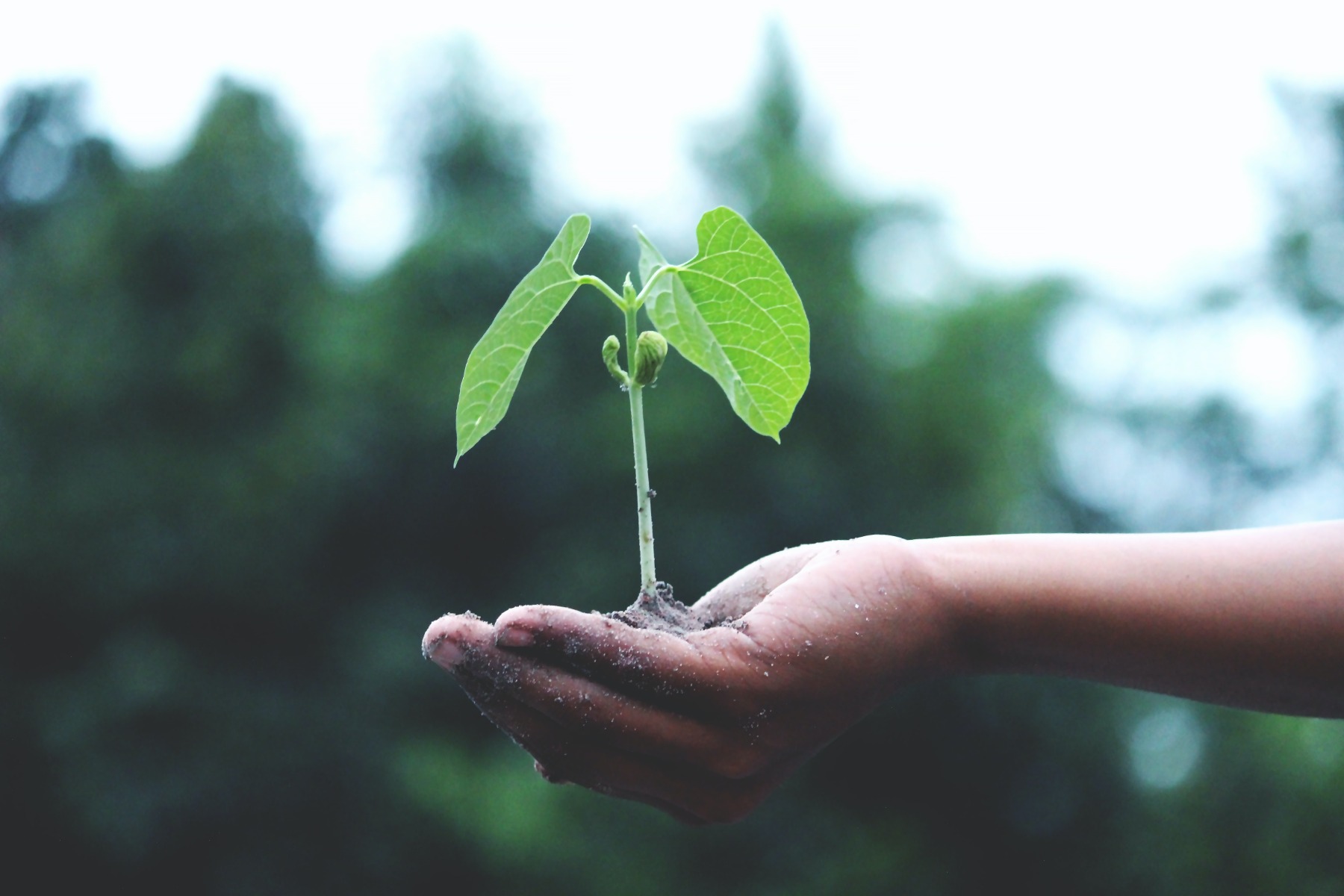 A couple of things to remember
For a successful platinum jubilee street party this bank holiday weekend, it's important to organise in advance. If you're planning a street party that has necessary road closures, you must contact your local council. Your council may make arrangements in regards to rerouting emergency services and busses but others may expect you to handle those things yourself. If your jubilee celebrations won't affect the wider road network, you may not have to tell the council and in this case, common sense and general safety procedures apply, more advice and information here.
If you're planning on having live music, you won't need a licence as long as your jubilee street party is a private event. If you're planning on selling tickets to your party or to sell alcohol, you'll need to apply for a licence through your council, the same applies for filing a risk assessment and for Public Liability Insurance.
It's your street party, too
The wonderful thing about parties is that no matter what they're actually for, eventually they all just turn into an opportunity to get to know each other. To immerse yourself into a sense of community and oneness that once ran through the UK in rivers, or so I'm told. Take the opportunity on Sunday 5th June to have a fancy dress competition (or better yet a fancy dress afternoon tea), to sit in rows of garden chairs flanked by union jack flags, to play music, drink a glass of champagne and create important memories for years to come and with any luck, a sense of pride will swell across the nation, starting in London and reverberating throughout England, to the rest of the UK. Just make sure to clear up afterwards, recycle your rubbish and don't leave anything lying around that will be unkind to nature.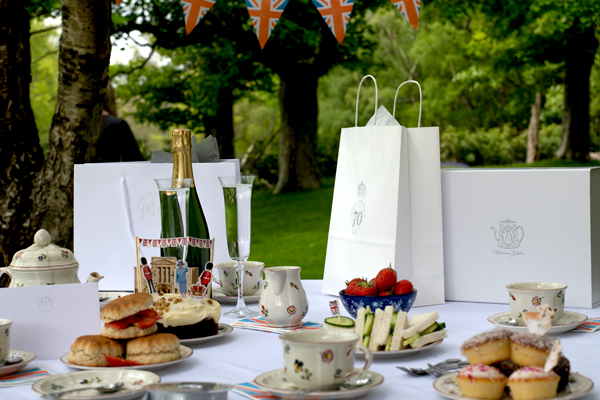 Platinum Jubilee Collection
Struggling to find eco friendly decorations for your street party. We've got you covered with our limited edition platinum jubilee collection. Inspired by Her Majesty we have put together a collection of gift packaging and accessories to make the day a royal occassion for all to remember. Choose from our range of products: magnetic gift boxes make the perfect box for packing up all your memories from the special day, or even to use as a gift box to a loved one or friend - or if you're looking for somewhere to put leftover treats from your street party, our gift bags will make a great party favour carrier. Whether you're waving your flag and celebrating with a street party, sunbathing in the sunshine, or sitting at your TV watching the Queen's livestream our collection will make the perfect addition.