Free Print Plate for printed orders over £100!
(excl. Delivery, VAT & plate cost)
THIS OFFER EXPIRED ON 26TH JANUARY 2020
This limited offer includes one free printing plate for foil printing worth up to £60 (printing plates up to 11cm sq), giving you a great saving to start your personalised journey into branded packaging. Get your order in before the offer expires.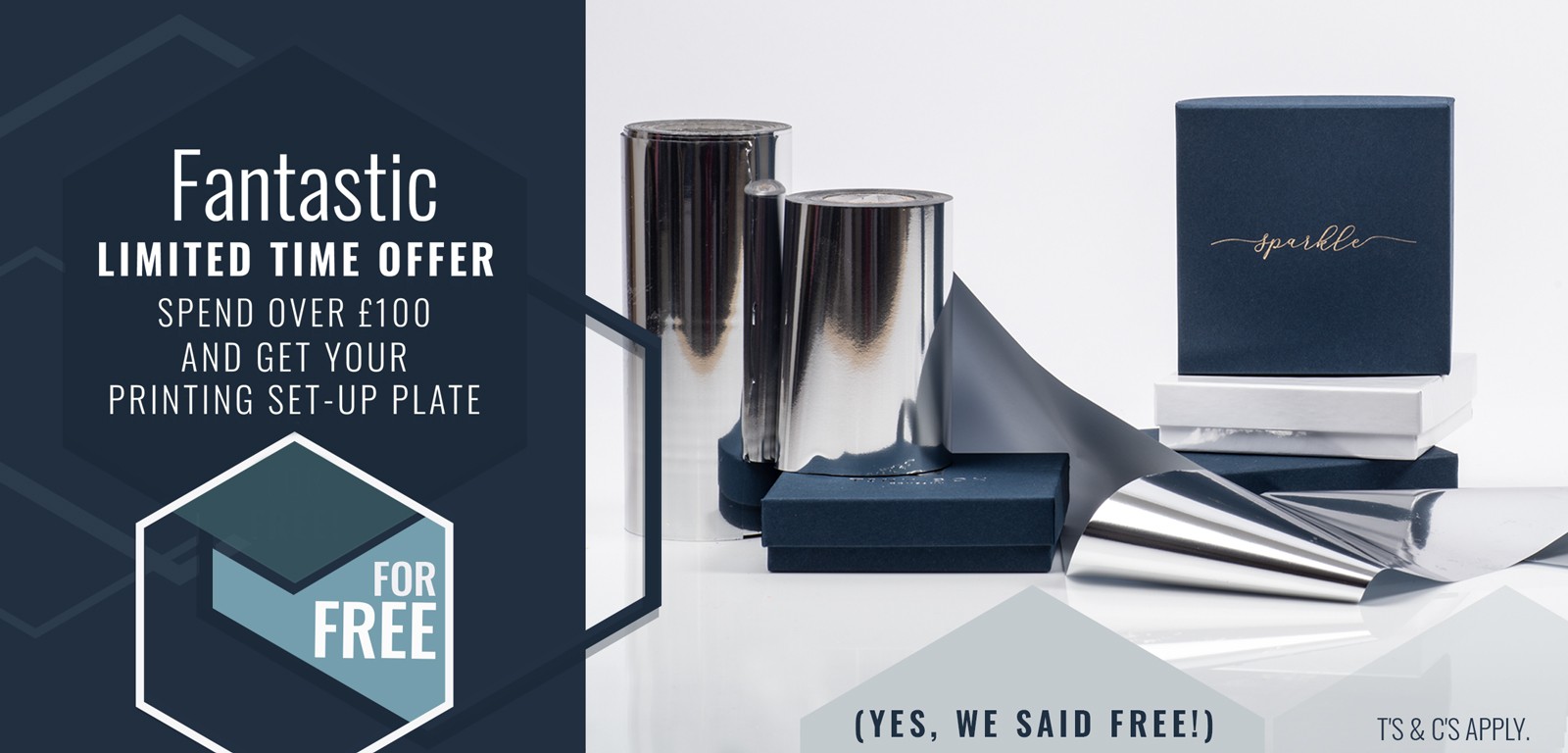 We're excited to bring this limited offer to new and existing customers, to start or grow your personalised packaging journey, to better your brand and help make your products stand out.
This offer includes one free printing plate for orders over £100. A printing plate is used as the set-up for your foil printed boxes/bags. Your logo is etched into the printing plate and pressure and heat transfers your design onto the box in your chosen foil. You can either get one block to fit all boxes/bags, or use this offer to start building your range of sizes!
Ts & Cs:
Printing charge still applies to items.
Orders must be paid within 7 days of the expiry date.
£100 minimum order value of printed items.
£100 order value excluding delivery and VAT (and plate cost)
One print plate per customer.
The offer is not applicable to previously made or pending purchases
Orders must be placed via email or form on this page.
Applicable for foil printing only.
Not applicable for ribbon, labels or tissue paper.
Offer expires Sunday 26th January 2020 11:59pm
To start your personalised packaging journey simply fill out this form:
Alternatively, you can directly email our print team on [email protected]