LEGISLATION FOR PLASTIC TAX
You may have heard on the news recently that there is a new tax law coming into play on the 1st April, don't be alarmed, we're here to make things clearer for you.
---
To start with, from the 1st April 2022 the government are introducing the Plastic Packaging Tax (PPT). In short, because we all understand how confusing tax laws can sound, plastic packaging manufactured in or imported into the UK that does not contain at least 30% recycled plastic will now be taxed.

Who needs to pay this tax? You will only need to pay this tax if you are a manufacturer or importer that produces more than 10 tonnes of plastic packaging per year. However, you may be affected as business customers of manufacturers and importers of plastic packaging, and consumers who buy plastic packaging or goods in plastic packaging in the UK.

Why is the tax being implemented? The government are aiming to create an economic incentive for businesses to use recycled plastic when using or purchasing plastic packaging, and to deter people from using plastic that will end up in landfill.

At Tiny Box Company, we have a huge variety of alternative packaging solutions to plastic, and the products which do include plastic contain above 30% recycled content. Switch out generic plastic sellotape for our kraft self-adhesive tape, an eco friendly solution to securing your packaging in place, extra bonus it's also 100% recyclable. Another alternative to plastic packaging are our mailing bags, choose from our recycled postal bags in a range of sizes or opt for our kraft paper postal bags, all can be recycled after use. As well as our recyclable gift packaging we also offer a variety of recycled accessories, such as our recycled bottle ribbon, it's all in the name, made from 100% recycled bottles.

Tax changes can always be confusing to follow so if you're needing some extra guidance to ease your mind check out the HMRC website to find out all the nitty gritty information regarding the plastic packaging tax.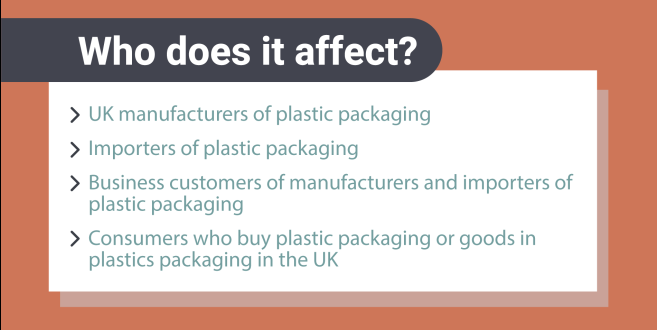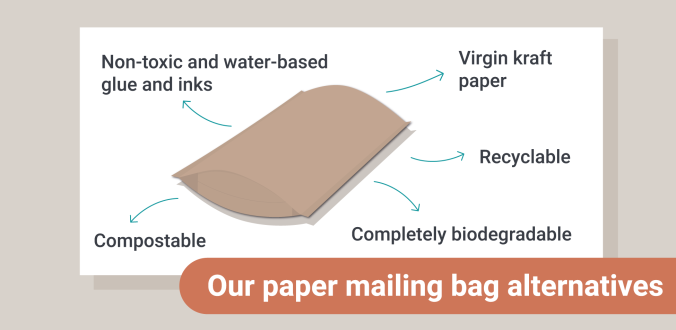 What we're doing as a business
As a business, our first responsibility is making you aware of these changes coming into play. Our products will not be effected by this new tax law, all of the products in our offering that do contain plastic are above the minimum threshold of recycled plastic (yay to us!). We are dedicated to showing you the best ways of recycling and reusing our products to help you and your business on the right journey to sustainability.