Become a Tinyfluencer!
We're excited to open our 'Tinyfluencer' program to our customers who wish to share a unique referral link to earn a discount on all of your future purchases with Tiny Box Company.
We're looking for excited advocates, like you!
We came to the conclusion, who better to help us spread the Tiny Box motto "Individually we can't change the world. But together we can make a Tiny Difference", than our loyal customers looking to make the same changes.
We're looking for passionate customers who can share our ready made website banners and graphics on your website and/or social media platforms.
Once you've requested to be a part of our program, our team will evaluate your application and give you an answer as soon as possible.
How to become an ambassador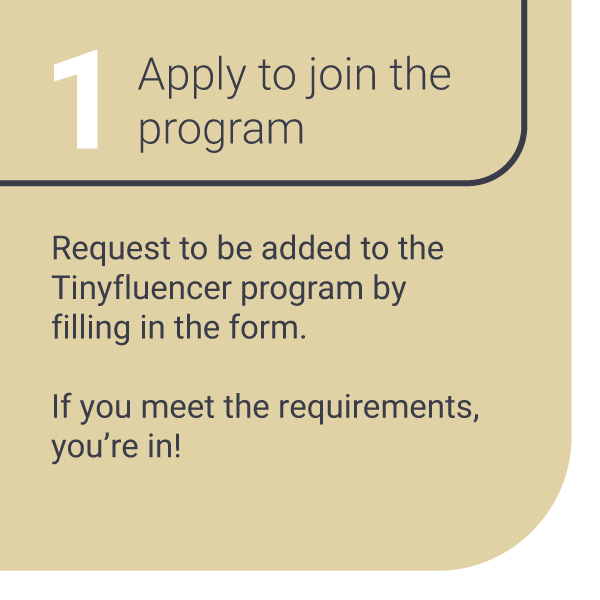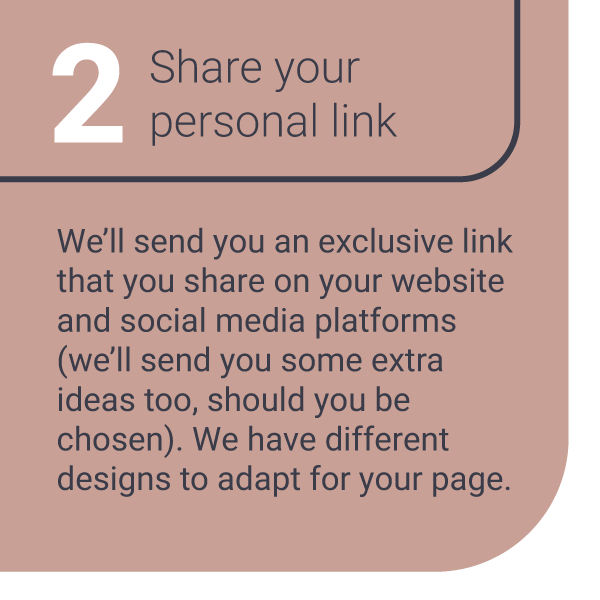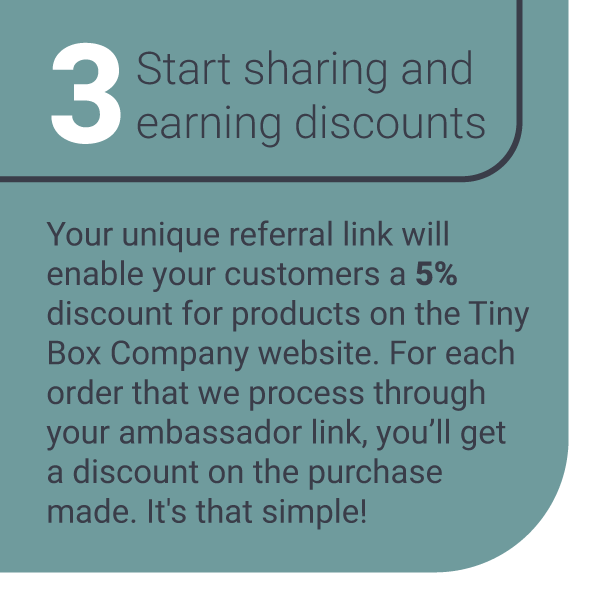 Apply to be a Tinyfluencer