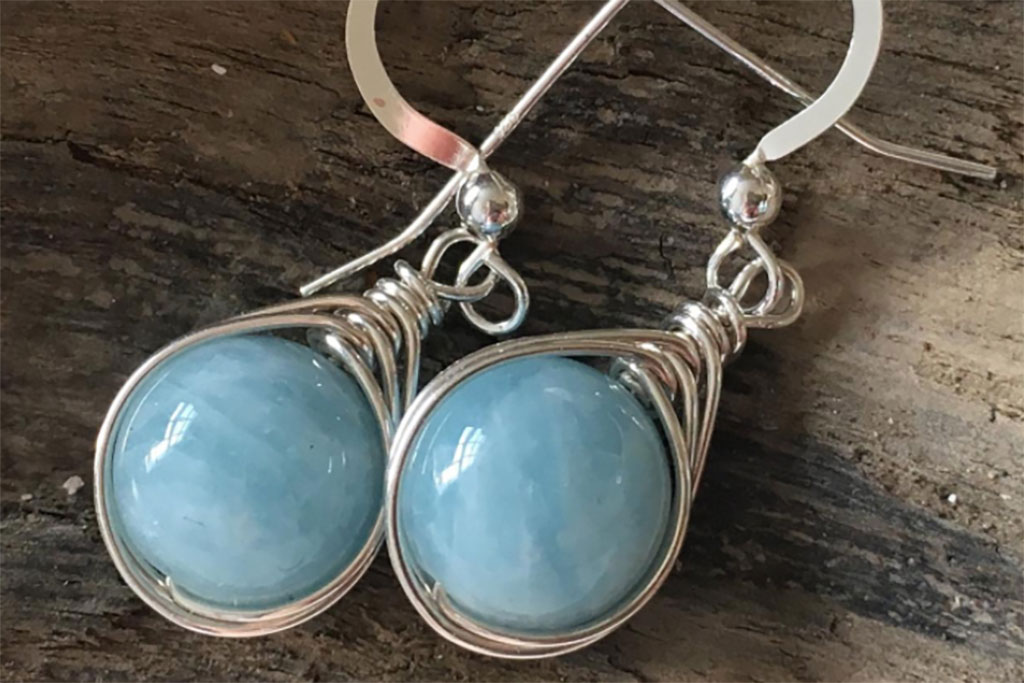 The name of my business is Crafty Rachael which I set up in 2013. I am a self-taught jewellery maker and I make handmade silver jewellery using natural gemstones, pearls and a range of other materials. I sell most of my jewellery via my Etsy shop, and I have posted my jewellery all over the world. I also sell my jewellery at the gift shop of the National Glass Centre, Sunderland.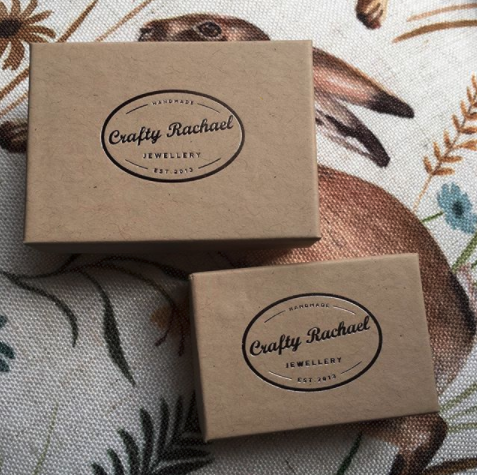 What do you sell?
​I sell sterling silver wire wrapped necklaces and earrings, as well as other jewellery designs using a range of materials from freshwater pearls to sheep's wool.
What are your best sellers/What is your best selling product?
My best sellers are my freshwater pearl earrings and necklace sets. I tend to sell a lot of these for weddings, both in the UK and USA. My turquoise, moonstone and aquamarines necklace and earrings are also very popular.
What is your background? ​
I work full time as a Curator of Exhibitions at Leeds City Museum. I have a degree in Ancient History and Archaeology and a Museum Studies MA. I have worked in several museums and art galleries in England, Scotland, Norway and Gran Canaria, Spain - they have all inspired my jewellery designs in some way.
In the past, I was captain of the Etsy Durham team (I am originally from County Durham) and I represented a team of local makers at conferences in Paris, Bologna (Italy) and London as well as organising 4 Etsy Made Local Christmas markets in Durham.
Have you come across any challenges whilst running your business?
​It is sometimes difficult to work full time whilst also managing a small business - especially around Christmas time, but I am naturally creative and enjoy what I do.
Sometimes it is difficult to source materials in the UK, as I prefer to support UK businesses, but thankfully I have found some really good reliable suppliers - like the Tiny Box Company!
What are your go-to boxes or packaging accessories when you buy from Tiny Box Company?
​I love the look of the Kraft box range, not only because of the natural colour but also due to the fact they are made from recycled cardboard. I occasionally decorate the Kraft Natural earring jewellery gift boxes (KCKR06 and KCKR04) with ribbon designs, however more recently I have updated the boxes to include my brand logo. I also love the Luxury Kraft Thin Earring Jewellery Gift Boxes which I personalise with my brand logo. At the moment I use these boxes exclusively for my Etsy shop sales.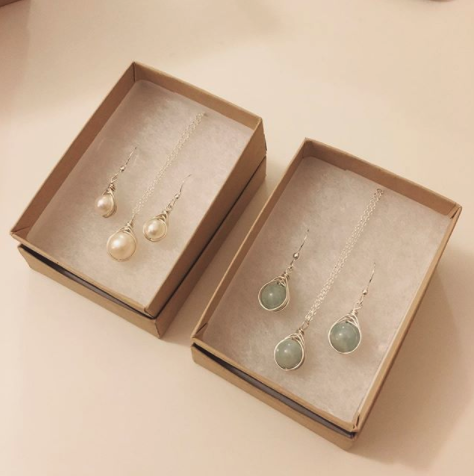 Why did you choose these products?
My aim is to use as much recycled and sustainable products as possible as I am becoming more and more aware of the need to be more green. I try to think about the ways I am impacting on the environment. I love the boxes as they are made from recycled cardboard, but they are also stylish and a nice keepsake to keep your jewellery in.
What made you decide to buy packaging from Tiny Box Company?
I have been a customer of the Tiny Box Company for 7 years now and I have always received excellent service, from purchasing the boxes to delivery. Initially, I wanted to support a business in the UK and the boxes were exactly what I was looking for.

How did you find the print process when buying your packaging from Tiny Box Company?
I found the process really straightforward, as I already had a logo designed which I knew would be legible on the boxes, it was just a case of picking the right colours to suit the boxes. The staff were really helpful, and more than happy to show me several different options. I am really happy with the result.
How important is eco-friendly and sustainable packaging for your business?
​This is really important to me. I am trying to make all of my packaging as sustainable as possible. I think we all need to think about the impact we are having on the environment, no matter what size our businesses are. Every little change is a step in the right direction.
Visit Rachael's Instagram page and Etsy page.