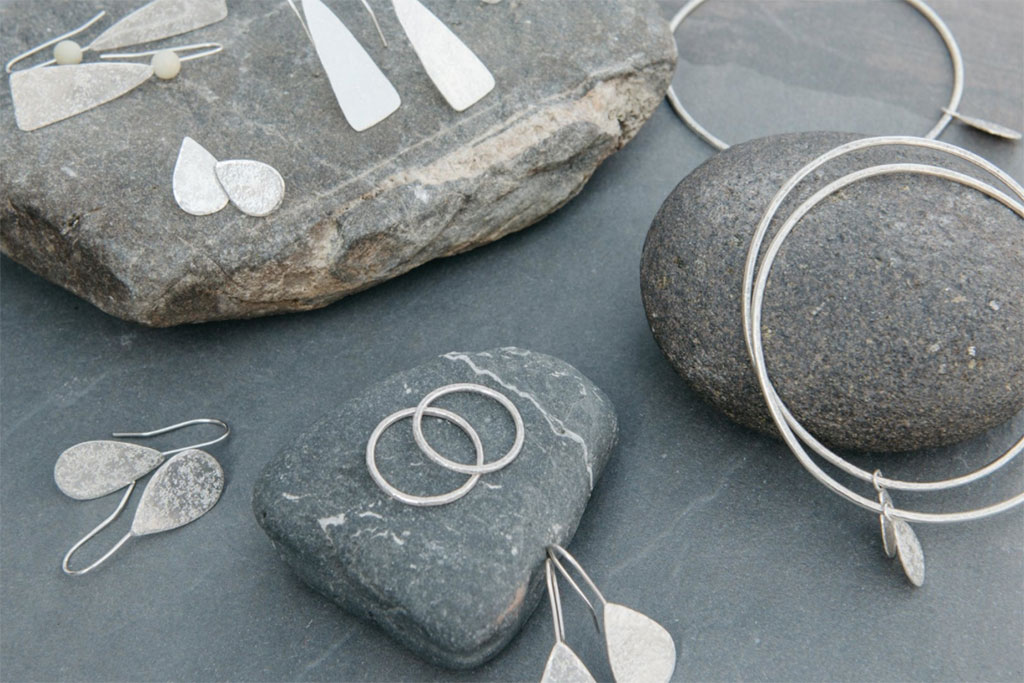 We spoke to Melanie at Pearl and the Moon to find out how she started out and how her business is doing.
Pearl and the Moon started out as a hobby nearly 10 years ago and I started properly selling nearly three years ago. I mostly sell through small craft fairs, and have my work in a couple of galleries and a museum shop too.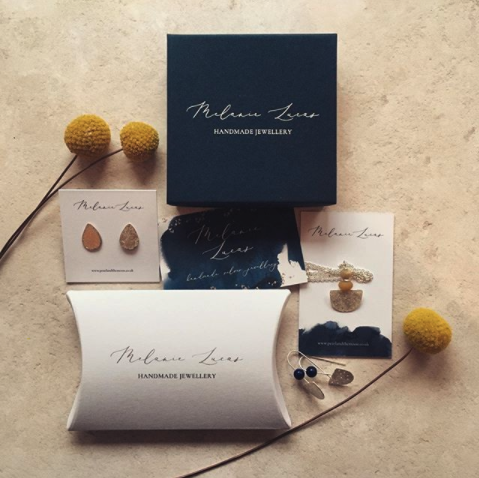 What do you sell?
I make jewellery from sterling silver, silver clay, and other metals and semi-precious stones. Occasionally there is something sculptural and decorative thrown in for good measure. Each of my pieces is designed, created and finished by hand. It's not fine jewelry, but generally earthy and organic - easily wearable pieces. I use traditional, simple silversmithing techniques and texture using rocks, slates and old hammers. Nothing is shiny, instead I keep the natural, earthy organic look that is left by the texturising.
What are your best sellers/What is your best selling product?
I think that my best sellers are my 'everyday studs' and my 'whale tail' earrings. The studs are uneven loose circular shapes of silver, hammered and lightly domed. The uneven texture really allows natural, light oxidation to form on the metal and rather than being shiny, they look old and a bit 'dug up' which is what I really like. My whale tails are really popular, so much so that I stopped making them for general sale and now just to order. I don't want to mass-produce and for me, I think it's special knowing that someone else isn't wearing them.
What is your background?
My background is events, marketing, branding and design - so a little bit creative - I never thought I'd actually be good enough to use my hands to make something to sell although I'd always harboured a desire to. Then I went to classes for a few years with an amazing teacher who really encouraged us to use what we had on hand to make jewellery, rather than buying flashy tools. This, combined with no money - it initially being just a hobby - meant that I had to really think about what I wanted to make. I spent lots of time practicing the basics - piercing out the metal, filing, polishing, soldering - to get back into practice. Then from there, sketching, and being a bit experimental. I never actually intended for it to become a business, but when a complete stranger asked me if they could buy a piece I had posted up on my then personal instagram, I just couldn't believe it. It really gave me the confidence to do more.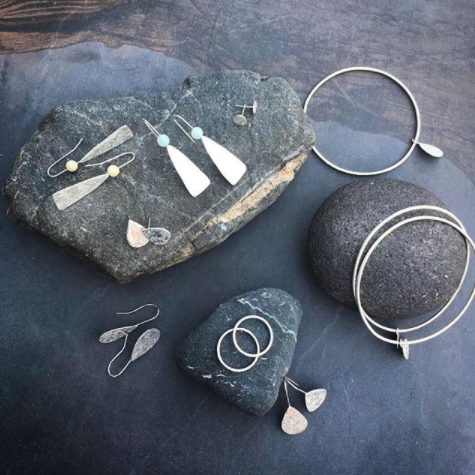 Have you come across any challenges whilst running your business?
Ah gosh! Loads! Mostly self-promotion. I do this all the time for other people without even thinking about it. I don't think it's confidence, I just think it's so much easier to shout out about someone else than myself. Also the affordability of turning a hobby into something that makes money is hard. It means insurance, a studio etc all the big costs that require investment!
What are your go-to boxes or packaging accessories when you buy from Tiny Box Company? Why did you choose these products?
I love bangle boxes for their versatility. I am a bit of a sucker for nice packaging and have been known to keep boxes and bags because they are pretty. But I am also really conscious of ensuring that my packaging can be recycled and comes from sustainable sources.
What made you decide to buy packaging from Tiny Box Company?
I bought a few boxes for favours for my wedding a long time ago, and they were so helpful at that time. The company just stuck with me. I must have subconsciously known I'd need them again someday!
How did you find the print process when buying your packaging from Tiny Box Company?
Really simple and straightforward. I like that the team is on hand to advise if needed.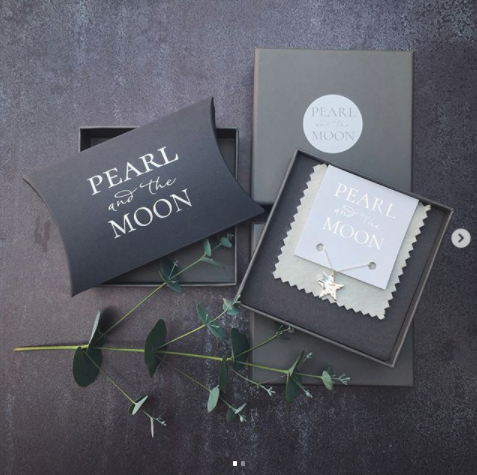 How important is eco-friendly and sustainable packaging for your business?
Incredibly! Most of my tools are second hand, most of the silver I use is recycled - either bought in that way or from the scraps I have in a pot and I'm looking at fair-trade options too, and packaging should be eco friendly and sustainable too. It is hard to find good looking, affordable packaging and print that fits the bill - It either cuts into my profits - which aren't huge, or gets passed onto the customer, which I don't like doing either. I think that Tiny Box are doing really well at meeting my needs and I like that they are open and honest - providing basic information about each item next to its profile or you can ask their customer services team for more info and they happily provide it.
You can visit Melanie's Instagram Page
Website: https://www.pearlandthemoon.co.uk/