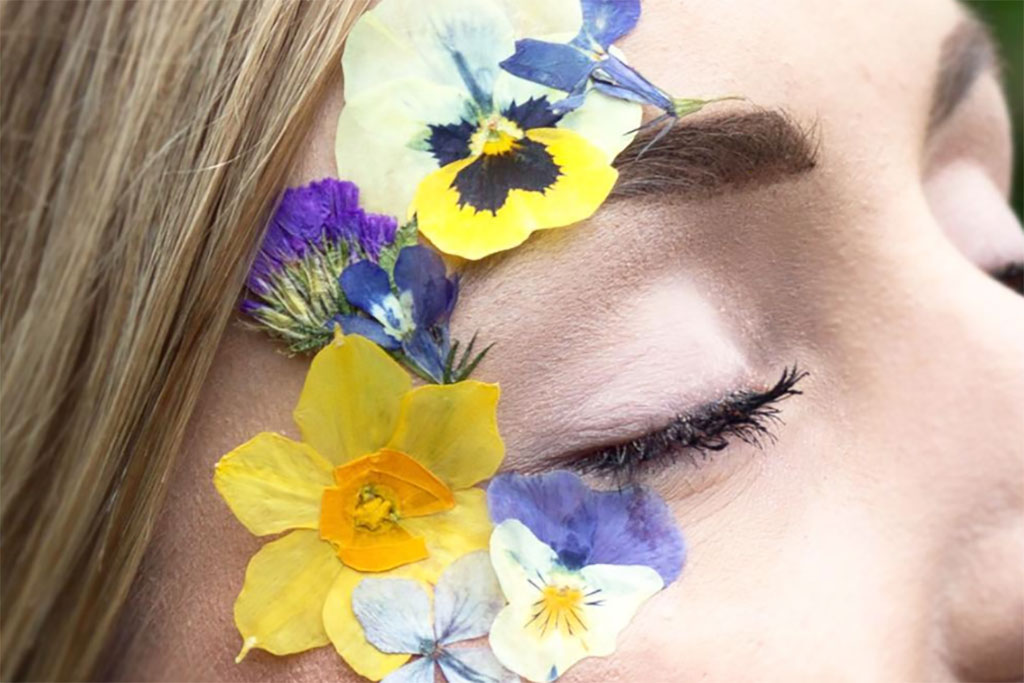 We got in touch with Hanna at Face Florals to ask her about her business and why she chose Tiny Box Company for her branded packaging.
Face Florals started back in 2015. A passion for pressing flowers combined with a love of music festivals is what formed the roots of the brand, which has since turned into a blossoming, eco-friendly, small business.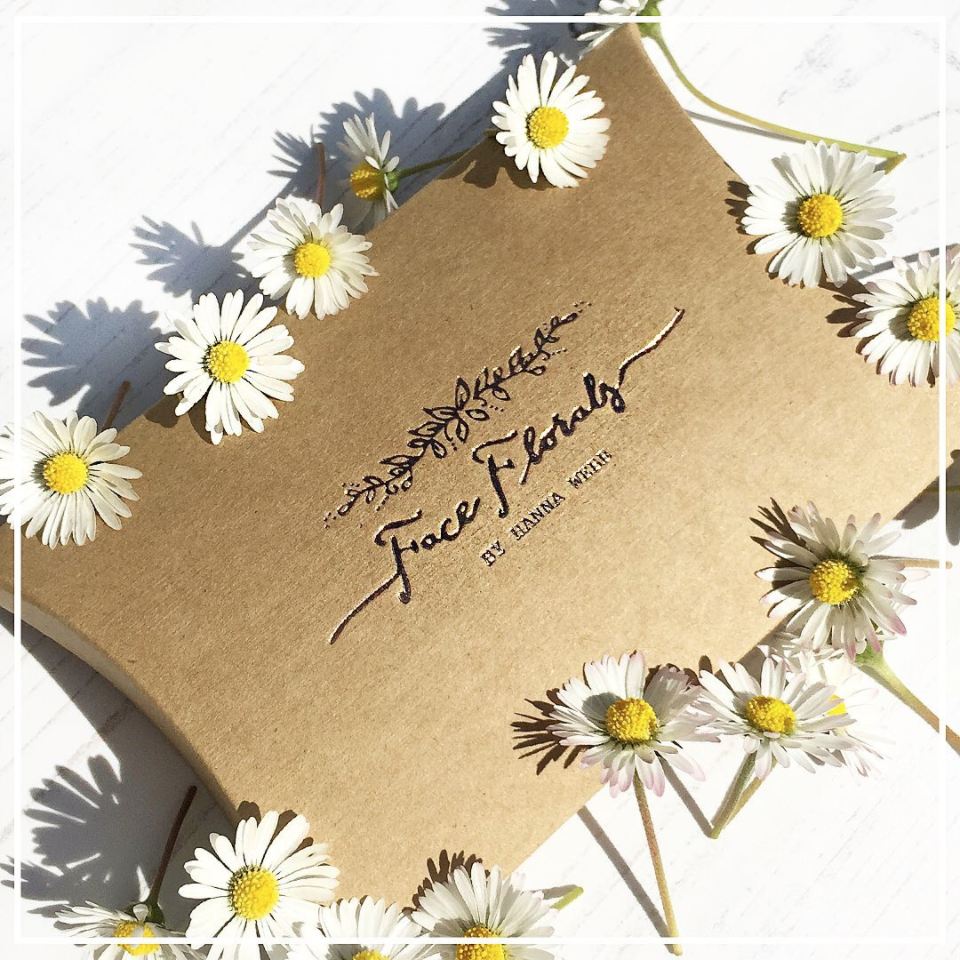 What do you sell?
I sell beautiful, hand-pressed flowers which our customers can use to decorate their faces and bodies with. My mission is to turn every face into a stunning, botanical masterpiece.
What is your background?
My background is in design, more specifically interior design. I studied an interior textile degree at university, and my final collection was all based around pressed flowers. I guess you could say this is what sparked the idea.
What is your best selling product?
My best seller is our DIY Mixed Festival Flower Kit, which features a mix of hand-pressed flowers, in a range of colours, sizes and varieties, allowing our customers to get creative within their own homes, or at parties and festivals.
Have you come across any challenges whilst running your business?
Oh yes! As I'm sure many small businesses have. Every day is a learning curve when running a business, and you soon learn from mistakes and mishaps which occur along the way. Ensuring I always have a decent stock holding of packaging has been one of my 'mishaps' in the past, especially when launching a new product. My tip, always order slightly more than you actually need.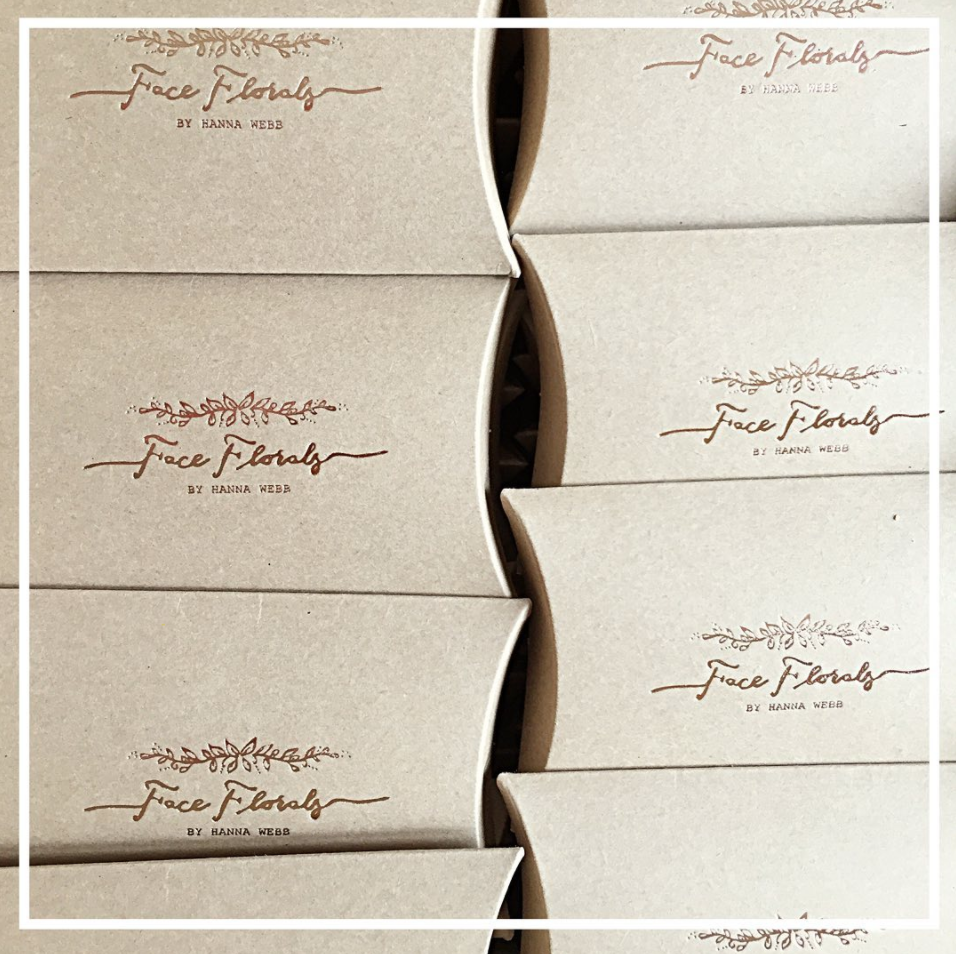 What are your go-to boxes or packaging accessories when you buy from Tiny Box Company? Why did you choose these products?
I use Pillow Boxes and Jewellery Boxes from Tiny Box Company, which we have our logo embossed on top of in Rose Gold Foiling (dreamy!). The sizes & style of these products suit our brand's aesthetic.
What made you decide to buy packaging from Tiny Box Company?
I chose to use Tiny Box because of their excellent quality, reasonable pricing, and friendly customer service. They were really helpful in helping us achieve the look/effect we wanted for our packaging.
How did you find the print process when buying your packaging from Tiny Box Company?
Really easy! The website has a lot of helpful information to get you started, and anything you don't know the answer to can be answered by their helpful staff. Honestly, I screamed with happiness when I opened the first batch of foiled Pillow Boxes I ordered from Tiny Box.
How important is eco-friendly and sustainable packaging for your business?
Super important! As a business focusing on creating eco-friendly & naturally biodegradable products, having packaging which offers the same is a must.
You can find Face Florals on Instagram
Website: https://faceflorals.com/