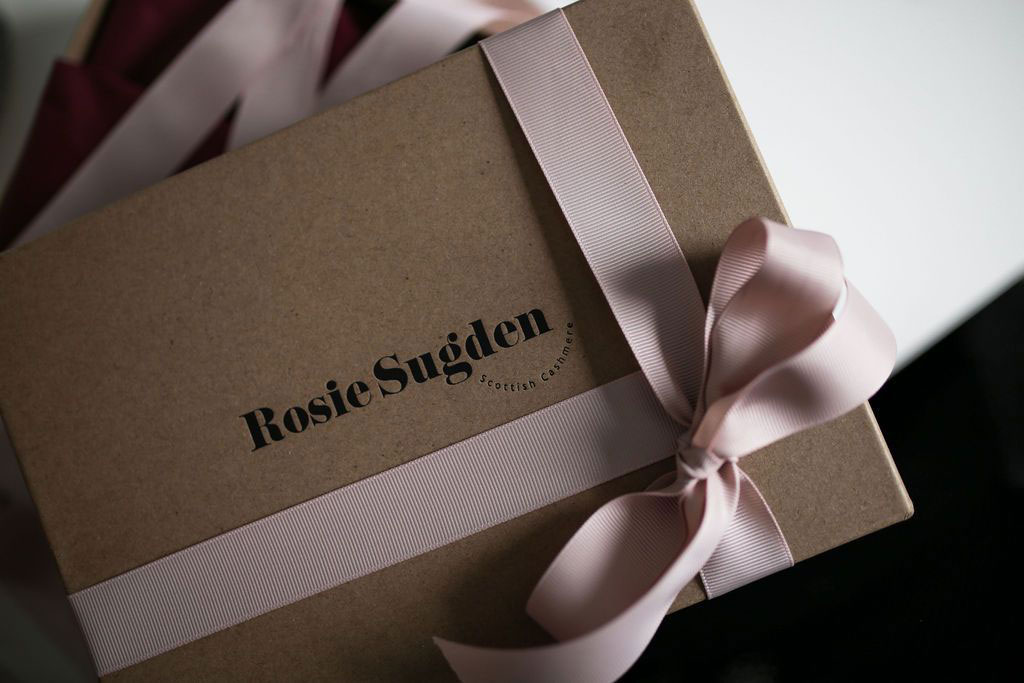 British based designer Rosie Sugden founded her eponymous label in 2011. A graduate in Knitwear Design, her accessories line combines her idiosyncratic take on contemporary design with the inherent natural beauty of Scottish Cashmere, brought out through extraordinary craftsmanship.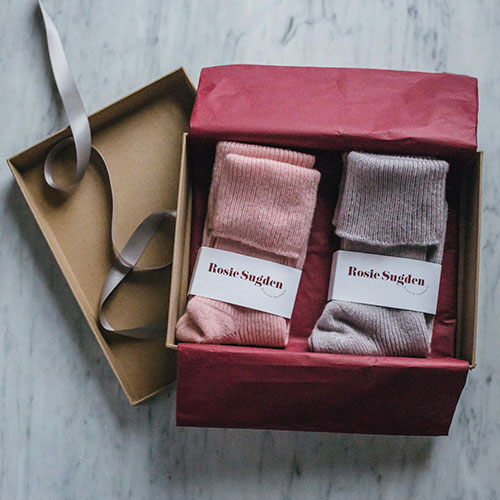 What do you sell?
Luxury cashmere accessories made in Scotland.
What are your best sellers/What is your best selling product?
Our cosy cashmere socks and hand-knitted ear-warmer.
What is your background?
I studied at Chelsea College of art before specialising in Knitwear design at Northumbria University. I've grown up around textiles and knew from a young age I wanted to work in the Scottish Textile industry.
Have you come across any challenges whilst running your business?
There are always challenges - for me personally I find export paperwork and IT systems quite tricky but they are part and parcel of the business and it means I relish the tasks I actually enjoy more like design work, sales, and marketing.
What are your go-to boxes or packaging accessories when you buy from Tiny Box Company? Why did you choose these products?
I love the Kraft range. It fits in with our brand guidelines and works really well with our logo. I also love that it's recyclable.
What made you decide to buy packaging from Tiny Box Company?
I love to work with British manufacturers and obviously all my products are made in Scotland but also my swing tags, woven labels, stationery, and mailing bags all come from UK companies so naturally, I wanted boxes that were made in the UK.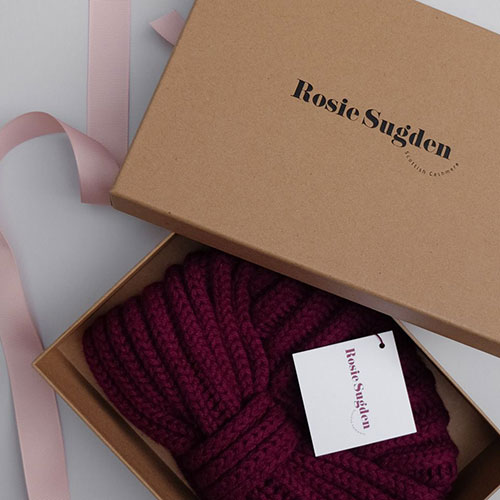 How did you find the print process when buying your packaging from Tiny Box Company?
It's been great, very personal service. Easy to re-order and very quick delivery.
How important is eco-friendly and sustainable packaging for your business?
So important for us. We've cut out all plastic from our mail order so all orders arrive in a paper mailing bag, and if an order is a gift we use one of our Kraft gift boxes from The Tiny Box company.
You can shop Rosie's products on her website: www.rosiesugden.com
www.instagram.com/rosiesugdencashmere
Photography Credits:
Paula Russell Photography
Ciara Menzies Photography