The Ultimate List of Wedding Gift Ideas
Wedding gifts are easy if the bride and groom provide a gifting list. But today, modern ceremonies don't always follow tradition – and some of the more relaxed events don't expect guests to come bearing presents. But most of us like to thank the bride and groom with a small gift anyway; after all, they are choosing to spend such a special day with you and it's an honour to be a part of the nuptials. If you're attending a wedding and you're unsure of what to buy as a gift, take a look at our ultimate list of wedding gift ideas.
FOR THE HOME
Framed Photo
If you know the bride and groom well, it could be a fantastic idea to gift them with a framed photo that they can treasure forever. Bless their new home with some happy memories (whether it's a favourite holiday, a family portrait, or just a photo that you know they'll love).
Wedding Venue Portrait
As soon as the wedding invitations are posted, you can get started on creating this wonderful present. If you're an artist, you can paint or sketch this yourself or find someone you know to create a beautiful piece of artwork for the couple's home. A landscape painting or drawing of the wedding venue is a thoughtful gesture; something that can be treasured forever.
Mr & Mrs Bathrobes
Luxury bathrobes can be appreciated by everyone; and even better are personalised Mr and Mrs bathrobes with the bride and groom's names or initials embroidered elegantly onto the silk or woven cotton garments.
Personalised Cushions
Cushions and throws are a quick and easy way of transforming a house into a home; they add a warm, cosy and homely feel to any property and personalised wedding date cushions / Mr & Mrs cushions are a great way of saying thanks for their kind wedding invite.
Crystal Champagne Glasses
This is a time for celebration and what better way to celebrate than toasting to their wedding with the luxury of crystal? For an extra special gift, have their names or the date of their wedding engraved onto the glasses. They'll be sure to use them every anniversary or for special occasions with guests.
Personalised Planters
For the green fingered couple, a personalised planter could be a wonderful way of marking the growth and maturity of their relationship. Ever so symbolic, the gardening newlyweds will have to nurture their plants just like they have to nurture their marriage.
Leather Photo Albums
Wedding photos should be treasured and it is memories like these that call for a good quality photo album that can stand the test of time – so that their children and their
children's children
can enjoy the photos through the generations. Get the newlywed couple a set of leather bound albums that not only look fantastic, but are robust against wear and tear.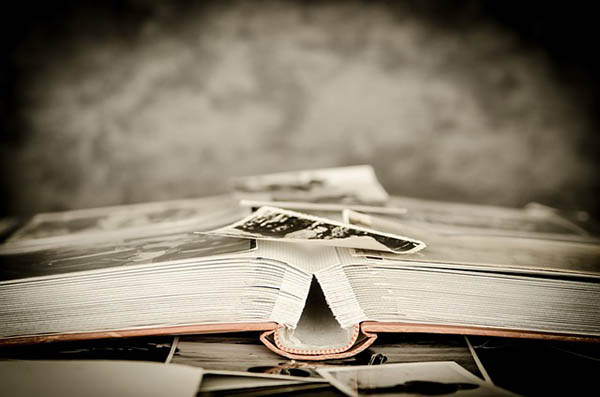 Personalised Hangers
If your best friend is the bride, no doubt you'll have been there through the wedding dress search – so you'll understand the importance and the meaning behind their wedding outfits. Personalised hangers for Mr and Mrs are perfect for keeping their wedding attire hung up neatly in the cupboard – and the personalised finish will be such a nice touch.
Beautiful Ring Dish
We all need to remove our rings from time to time, whether it's to prevent tarnishing or for comfort when we go to sleep. A ring dish each for the bride and groom will make the ideal bedside gift and they will remember you every time they put their wedding rings on in the morning or take them off at night.
Wine Holder
"May this house never be without joy" – this traditional blessing brings together the different elements of a happy home and wine is often gifted to bless a new home with joy and happiness. So it's very appropriate to share this sentiment with a wine holder for the couple's new house together.
Bread Maker
"May this house never know hunger" – together with the wine is the gift of bread, traditionally given to couples to bless their lives with food, health and prosperity. A bread maker is not only symbolic, but it's a very practical gift that will get used time and time again.
Salt and Pepper Mills
"May your lives never be without flavour" – along with bread and wine is the blessing of flavour. Although salt and pepper mills may seem small in gesture, they are very symbolic and can be a thoughtful way to provide a figurative message to the just married couple. Don't forget a little handwritten card to explain your blessing.
A Food Hamper
Another wonderful way of helping the couple set up a new home together is to provide their very first post-wedding meal with the help of a gourmet gift hamper. Whether you buy one ready-made or you fill a basket yourself, you can create a delicious selection of ingredients to wish them a rich and happy marriage together.
Bluetooth Speakers
They say that music is the food of love, so why not help the newlywed couple nurture their relationship with the gift of music? Bluetooth speakers are the perfect gift and they have more longevity than MP3 docking stations; connecting any device, tablet, iPod or mobile by Bluetooth, you can provide an easy way for them to listen to their favourite music any time of day, in any room of the house.
Picnic Hamper
Romance is the key to a long and successful marriage and there are fewer things more romantic than a picnic for two. So gift your favourite couple with a luxury picnic hamper, something which can be used to celebrate birthdays, anniversaries or just spontaneous champagne dates in the park.
China Dining Set
Homemaking will become a priority for the just married bride and groom. So make their house a home with a beautiful china dining set, fit and fancy enough for the queen. This set will be much appreciated for dinner party enthusiasts, avid cooks or just anyone who loves to entertain with good food.
Silver Cutlery Set
A silver cutlery set is the ultimate symbol of success. In many households, it's tradition to save your best cutlery for important occasions such as Christmas dinner, anniversary dinners and other key celebrations.
Mr and Mrs Aprons
The kitchen will become one of the most important rooms in the house for married couples. Mealtimes are significant parts of the day and cooking together is a beautiful way to spend time together, improving a husband and wife's ability to work as a team. Aprons could be the perfect present for foodies and will encourage them to share their cooking responsibilities.
Coffee Machine
No household can be complete without a jar of coffee. But sometimes instant coffee just isn't good enough for your favourite love birds. If you know a couple of coffee connoisseurs, surprise them with a luxury coffee maker for their home. They'll thank you when it reduces fatigue-fuelled arguments in the early mornings.
Cast Iron Cooking Set
Imagine the Porsche of cooking equipment; cast iron is just that. Cast iron pans don't have any toxic fumes like non-stick pans so they can help to create a healthier cooking environment, they are so versatile as they can be used in the oven as well as the stove, food is cooked beautifully and evenly, and they can boost your iron intake too.
Tabletop Grill
A tabletop grilling device is the perfect cooking device for those who like to have company. The tabletop grill is ideal for outdoor use when guests are over and creates a fun, sociable way to cook meat. If you know a fun-loving couple who are social butterflies, this gift is just so apt.
FOR THE HONEYMOON
Activity Day
Make their honeymoon extra special by adding a little something extra to their trip – like a helicopter ride, a bungee jump (for daredevils), a private tour, or a wine tasting experience.
Dinner and Champagne
If you know where they're staying for their honeymoon, gift the couple with some vouchers / money for dinner and champagne. Helping them fund their first trip away as a married couple will mean a lot to them.
Bubbly on Arrival
Call their hotel and arrange for a bottle of bubbly or some gift hampers to be made available when they check-in. It will be a superb surprise and a great way to say "thanks" for including you on their special day.
His and Hers Suitcases
If you want to make their travel experience even better, why not present the newly married couple with some brand new, state of the art suitcases? Have them delivered before they jet off or present them on their wedding day and give it to the venue for safe-keeping.
Personalised Luggage Tags
A cute "just married" luggage tag is a small and beautiful gesture that they will really appreciate during their honeymoon. It may not be an expensive gift but it's all the little details that make a huge difference.
Glamping Weekend
If the bride and groom are not jetting off straight away, why not gift them with a beautiful minimoon? Minimoons are becoming very popular with couples who have a jam-packed schedule and don't have time to go abroad straight after the wedding day. A glamping weekend in the countryside could be a great minimoon gift idea.
Spa Weekend
Before any bride jets off to her glamorous honeymoon destination, she will want to wind down and be fully pampered. A spa weekend can be a romantic gift for two and a few lavish treatments at the spa's beauty bar will ensure she is fully primed for a flawless holiday.
Limousine Transfers
Make every moment of their honeymoon as lavish and opulent as possible. Book limousine transfer to pick them up from the airport – make sure you book a return transfer so they can be treated like royalty even when they come back.
POST WEDDING MEMORIES
Wedding Photo Album
Online photo gift companies can help you create the perfect wedding photo album. If you didn't bring a gift on the wedding day, take plenty of snaps on the day and create your very own photobook using Photobox, Vistaprint or Snapfish. For the ultimate presentation box, check out our large
Stationery Boxes
.
Personalised Wedding Memory Box
Every bride and groom will have some keepsakes to remember their big day. Gift them with a keepsake box, complete with personalised names, dates or initials.
Box used: Tiny Box Company - White Deep Bangle Box - printing positioning for picture purposes only.
Wedding Video
If you are looking for a low-cost gift that you can create yourself, why not offer to film their wedding and create them their very own wedding day video. This is something they can look back on many years after and they can even share it with their kids and grandkids. And you can ensure that no-one else will have the same gift!
Wedding Canvas Print
Get their wedding photos printed onto canvas so they can treasure the most important day of their lives with the whole world.
First Dance Frame
Get the record of their first dance framed and get top points for being so thoughtful and unique. You can order beautifully designed frames from gifting websites such as Notonthehighstreet.com or if you have access to a good record shop and framing company, you could even make your own.
Personalised Wine Crate
A personalised wine crate for the lovely couple is a fabulous way of storing any leftover wine or champagne gifts collected from the wedding day. It will keep them stocked up for a while and may even stretch to some key celebrations such as birthdays, Christmas, their first wedding anniversary or even their first baby's Christening Day.
Cake Freezing Container
It's an old tradition to freeze the top tier of the wedding cake and this can be done easily at home following a few simple instructions. Give the gift of a good quality cake freezing container and help the bride and groom preserve one of the fondest memories of their wedding day. Most married couples cut the top tier on their first anniversary or for the arrival of their first baby.
Flower Pressing Kit
Another beautiful keepsake from the wedding day is the flower arrangements. Fresh flowers sadly don't keep – but as many brides will tell you, they don't come cheap and can be a big chunk of the wedding budget. Help the married couple preserve their flowers forever with a simple but thoughtful flower pressing kit.
For gift boxes of any size and shape, make sure you take a look at our huge
gift box collection
here at Tiny Box Company.