Stock Images that Rock
Stock Images that Rock
---
Every business needs fabulous business imagery for their marketing. However, not everyone has the resources in house or budget to pay for fancy photoshoots. So where does this leave you? You could attempt at taking photos using your phone balancing the dodgy lighting with 20 filters, or you could make your life easy and use stock images.
Stock you what?
Stock images are files that can be used by businesses to promote their products or content. It's not only images that are available either, you can also obtain stock graphics, illustrations or even audio files. Quite simply, Stock Rocks.
Royalty free?
Royalty free means that you can use the file as many times as you like without having to pay. Think of your favourite song, it gets played on your phone and so, the artist gets a royalty. Images that aren't royalty free work in the same way.
Standard or extended license?
When you purchase or download a stock image, it comes with either a standard or extended license of use. Generally, a standard license will do the job for most but it is always worth checking the licenses in detail to ensure you purchase the right one.
It is worth taking the time to find unique images as the most popular ones tend to be used a lot. Why is this bad? Well, it can cause brand confusion but also you do want to be using content that is as fresh as a daisy as possible. However, with the millions of hidden stock gems that actually exist, you have a lot of options available.
Convinced by stock images and want to download some for free? Here are our top 5 free stock resources and our favourite picks:
1) Pixabay
www.pixabay.com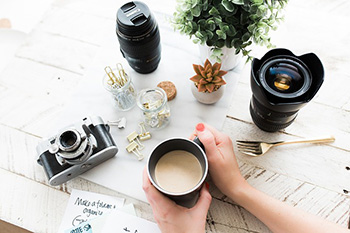 2) Burst
https://burst.shopify.com
3) UnSplash
www.unsplash.com
4) Pexels
www.pexels.com
5) Pic Jumbo
www.picjumbo.com
---
If there is anything else you would like to see on our blog, please contact me on
hayley@tinyboxcompany.com